Aims and scope
The aim of Signa Vitae (SV) is to be an unbiased and permanent forum for clinical anesthesia, intensive care, emergency and pain medicine. It serves professionals dedicated to all these relevant fields, as a tool for easier and more effective experiences and science sharing, with the ultimate goal to improve patients' outcome. The scope of Signa Vitae is broad. It encompasses all aspects of clinical practice and research at the basis of anesthesia, intensive care, emergency and pain medicine, both in children and adults. It will better inform and educate the global scientific and medical community on the advancements in the fields at the basis of survival and a better quality of life, as stated in the appealing Latin version of its name: "Signs of life".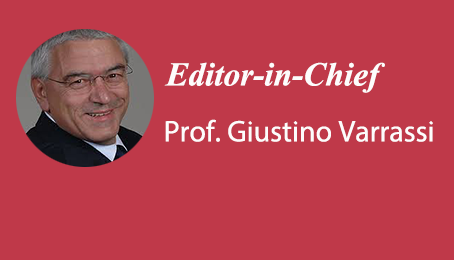 We sincerely welcome Prof. Giustino Varrassi, president at the Paolo Procacci Foundation, who has been invited as Editor in Chief for Anesthesiology and Pain Medicine.
Articles
Published Ahead of Print
Open Access
Online publish date: 12 January 2021
DOI: 10.22514/sv.2021.002
Open Access
Online publish date: 12 January 2021
DOI: 10.22514/sv.2021.003
Open Access
Online publish date: 12 January 2021
DOI: 10.22514/sv.2021.004
Open Access
Online publish date: 12 January 2021
DOI: 10.22514/sv.2021.005
Open Access
Online publish date: 07 January 2021
DOI: 10.22514/sv.2020.16.0120
Open Access
Online publish date: 04 January 2021
DOI: 10.22514/sv.2020.16.0117
We are glad to announce to build the partnership with The Korean Society of Emergency Medicine, all papers from KSEM member will enjoy at least 20% discount on APC.
Special Issues
Latest tweets
@MRE_sv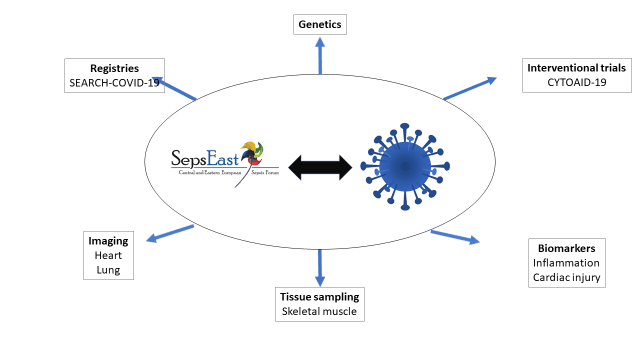 24 July 2020
To Be a Reviewer
If you would like to volunteer to review a manuscript for Signa Vitae journal, please click "Review for SV" below to register at our submission website or log in our Online Peer Review system. Your name, contact details, and expertise will be automatically added to our database of reviewers.
Review for SV
Join Editorial Board
You are welcome to join our editorial board. Our journal produces and issues editorial board certificates for editorial board members, and the journal website will display the names and personal websites of editorial board members to help enhance their scientific influence. Members of the editorial committee are entitled to 2 free publications (both editorial member's or recommended paper) per year, and other articles over 2 can enjoy 30% discount of publishing fee.
Join Editorial Board
E D I T O R I A L

2020 has been a very special year, full of events, frequently strange and newly shaped events. As always, humanity has tried to learn from them, searching (and frequently finding) the best solution to the problems. "Work is the best gymnasium where to exercise the intelligence". This was an excellent definition for "work". 2020 has obliged anyone to work with new obstacles and to find always new solutions, exercising the intelligence. It is also possible to say that 2020 has provided mankind a fantastic opportunity to express at maximum level its potentialities.

Between others, I was kindly invited to becoming Editor in Chief of this important journal. Signa Vitae has a nice story, but its aim is to increase its impact in the scientific community. The scientific community deriving from the initial "Anesthesiology", as it was in the first decades of the twentieth century, in the course of the years has expanded enormously. Now it still covers "Anesthesiology", but it also covers Emergency, Intensive Cares, Supportive Medicine, and last but not least Pain Medicine. In other terms, the name of the journal, Signa Vitae ("Signs of Life", with a nuance of Latin classic culture), is extremely appropriate.
Considering my personal story, the diffusion of Signa Vitae in the field of Pain Medicine will be a natural consequence. The new challenge will definitely be to establish a strong Editorial Board, with Section Editors, and attract high quality papers from the other branch of the medical specialty. For this, the journal counts on the support of most of the Members of the Editorial Board whose story is deeply rooted in Emergency and Intensive Cares.
The programs for 2021 are incredibly challenging and stimulating. It will be a year of hard work and growth, and the Signa Vitae family is ready to obtain the best possible. I want to take this opportunity to thank the publisher and the Signa Vitae team for their trust in my enthusiasm, inviting me as Editor-in-Chief of a nice and promising journal. Ad majora to all of them and especially to the Authors that will be confident on the potentialities of this journal. Let's work together for it.
Giustino Varrassi, MD, PhD
Paolo Procacci Foundation, Via Tacito 7, 00193 Roma, Italy
giuvarr@gmail.com